About Us
A decisive factor for our success are our highly qualified employees. Our organizational and management structure gives all employees the freedom to think and act independently. Individual knowledge and creativity, courage for unconventional ideas and many years of practical experience enable joint decisions based on teamwork between the technical, commercial and sales departments.
Slickers machines are highly productive, process reliable as well as high quality and durable. Our employees are enthusiastic professionals who accompany every step of your planned investment until well beyond commissioning.
We outshine all other alternatives available on the market in terms of quality, and are proud to be the market leader with machines developed entirely in-house. In addition to ultrasonic rotary testing systems, the associated electronics and software, we are able to offer complete solutions up to NDT testing lines with separations and conveyors.
The rotary machines of Slickers Technology GmbH & Co. KG have proven their worth and, with the name SliRo, are a brand of their own with a complete spare parts supply for all models delivered since 1972.
We have a large machine park and, in addition to in-house production, we also provide this for contract manufacturing.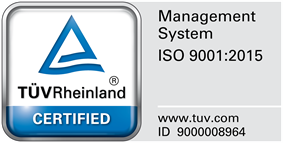 Member of: